Valentine's day was about two weeks ago so this post is extremely late, but who cares about Vday anyway? RIGHT? Anyway, being single this year I decided to make dinner for a friend and I. I found this recipe on theKitchn, which is my favorite website for recipe and food ideas (thank you Nina from Love and Lemonade for turning me to this site). I chose this recipe because my friend loves butternut squash and I've only had it in soup form so this was a new take on the vegetable/fruit(?) for me. I used my camera phone so pictures are not great and also I probably made it wrong anyway.

Fettuccine with Roasted Butternut Squash, brown butter, and Sage
ingredients:
1 small butternut squash, about 2 pounds
1/2 lb fettuccine noodles
4 tbsp unsalted butter
10-15 whole sage leaves, sliced cross-wise into thin ribbons
1/8 tsp nutmeg
1/3 cup pine nuts
Parmesan cheese
salt and pepper to taste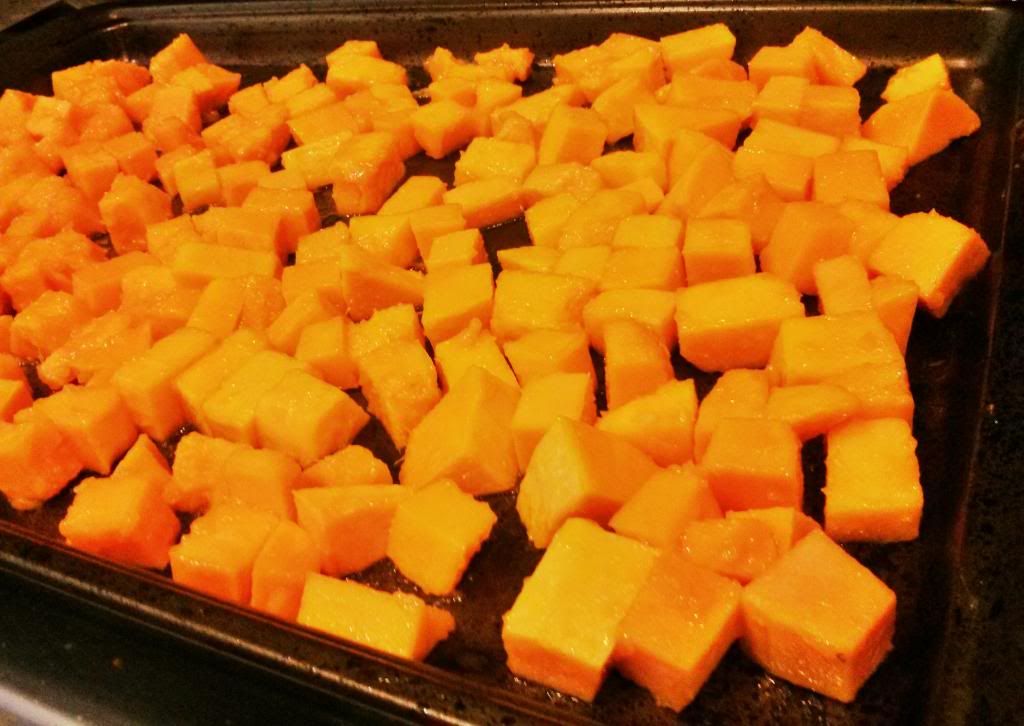 Roast the butternut squash until carmelized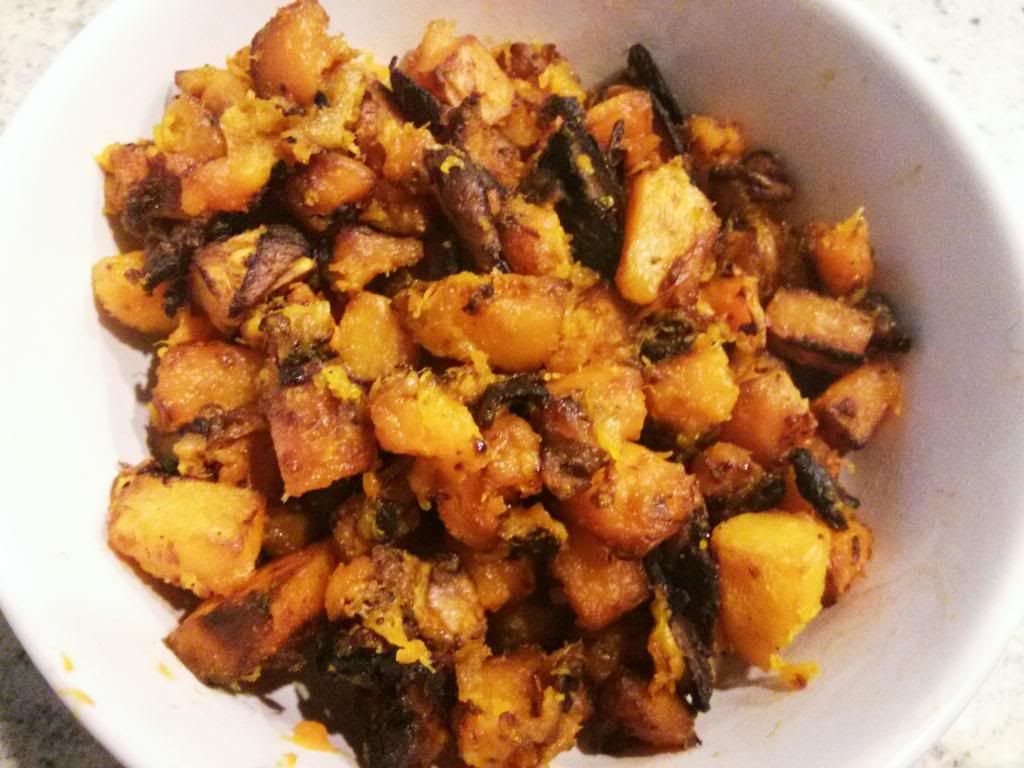 I think the oven was too strong or I roasted it too long so some of them came out burnt but it smelled so good and tasted delicious.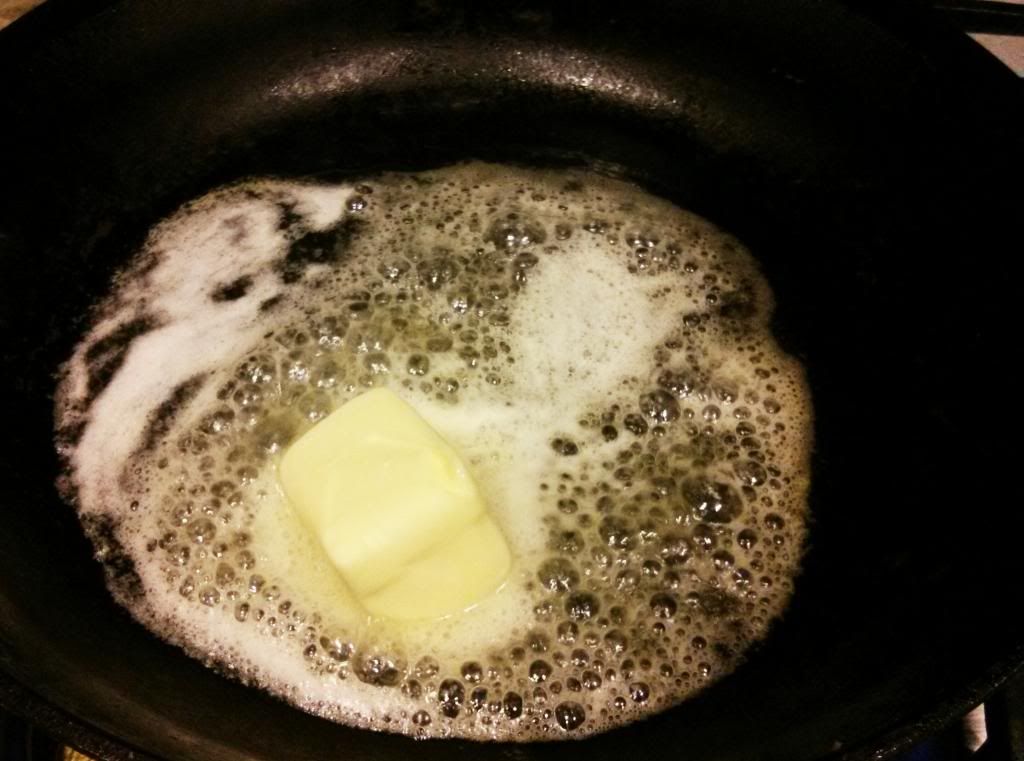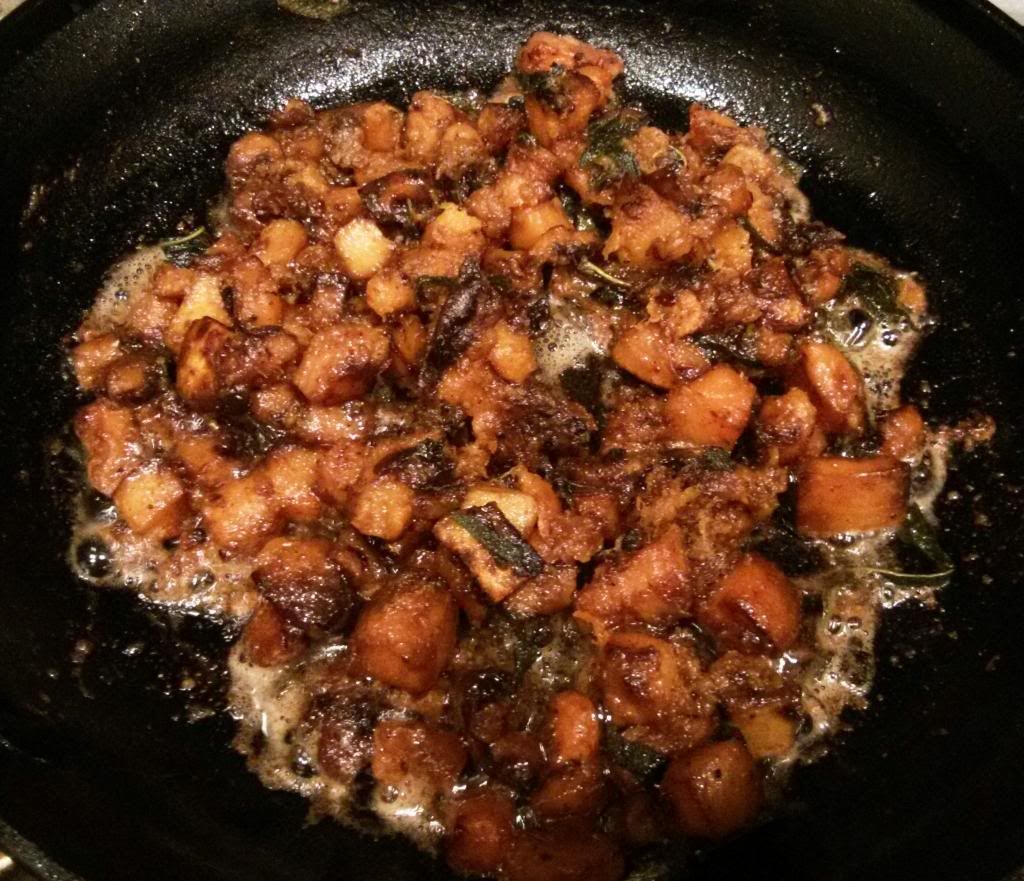 lots of butter for the sauce and sage leaves then add in the roasted butternut squash.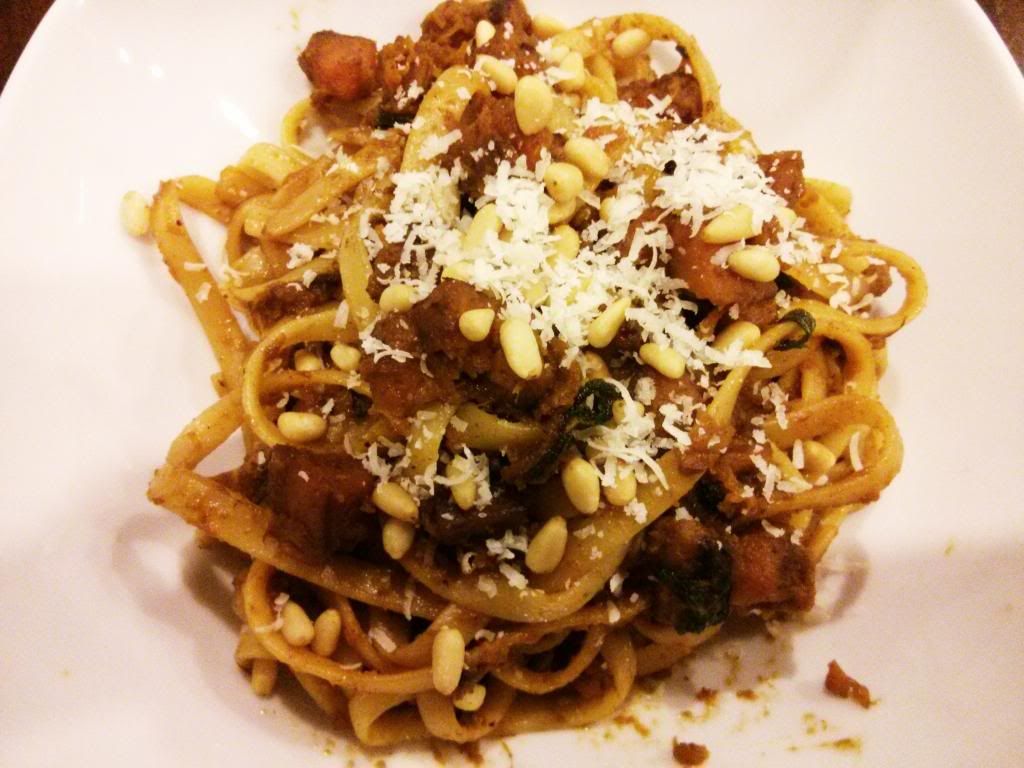 Top with freshly shaved parmesan cheese and pine nuts!
Click
here
for complete instructions from
theKitchn.com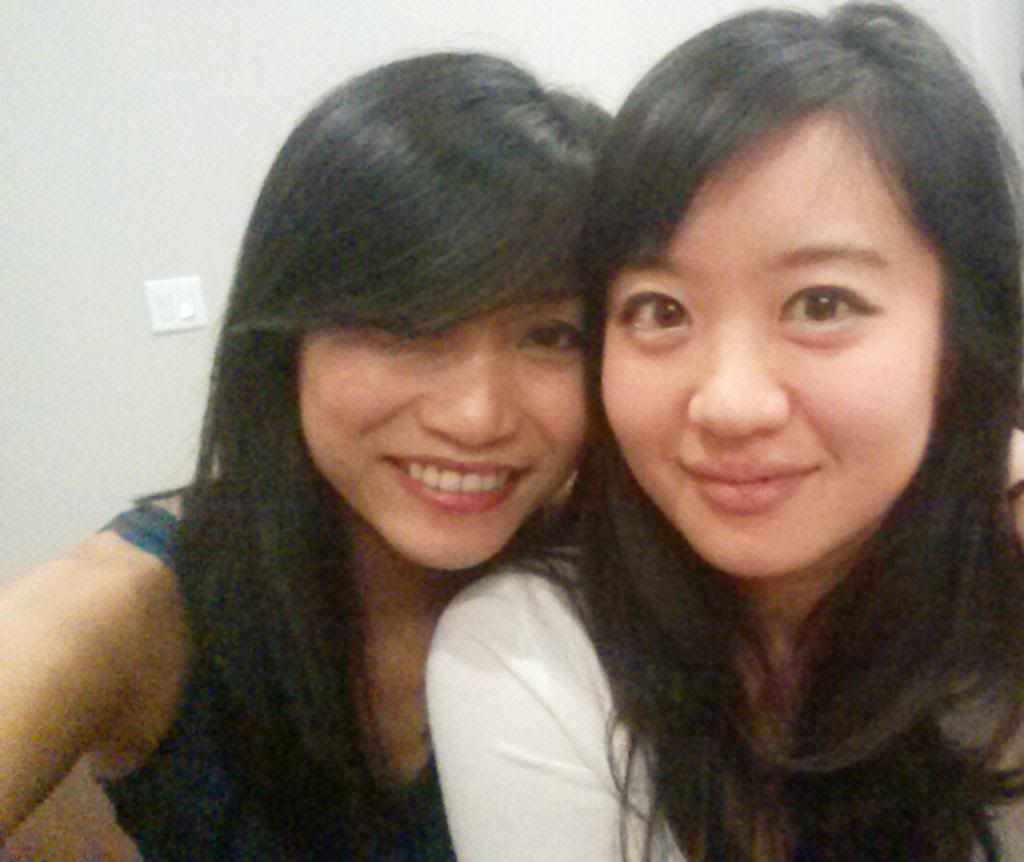 happy bellies after carbs =)