Brian from Misikko recently contacted me about testing and reviewing a HANA flat iron.
I gladly accepted, of course.

This is what came in the mail!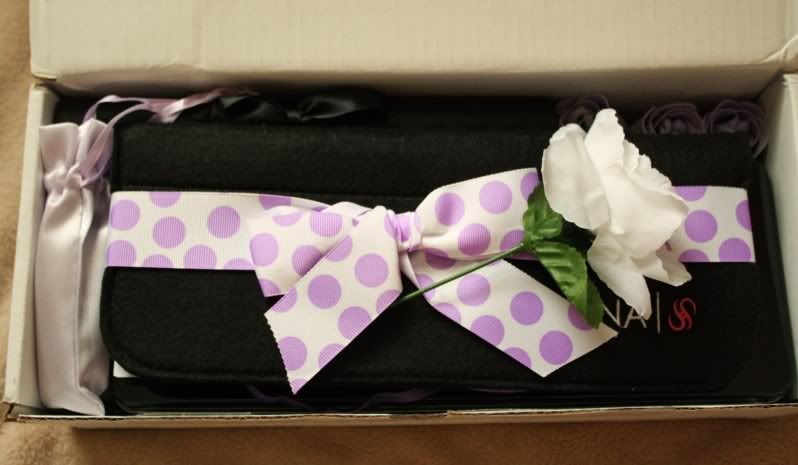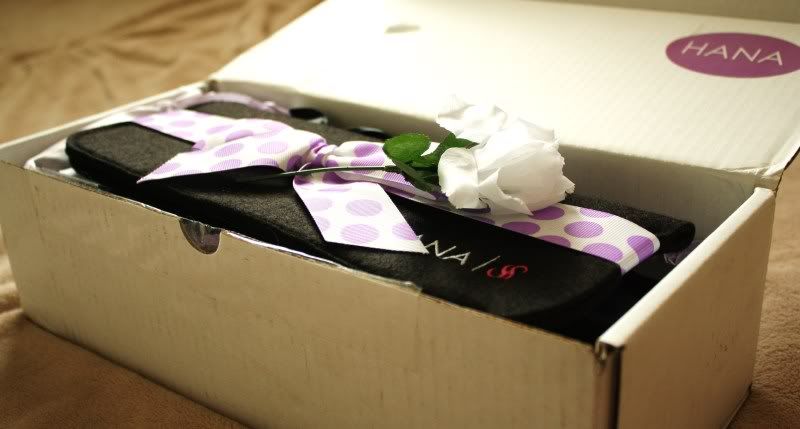 How nice is that? Also, how did they know my favorite color was purple? =O

Anyway, so I basically straighten my hair everyday. Not that I have curly hair or anything, but my hair is a little frizzy and dries with little kinks in it. Yea, definitely not nice and straight. I wish it did though. So since it doesn't I have to tame it with a flat iron.

Now, the one that I own is definitely not fancy. I figured since I'm not really doing heavy duty straightening I can pass with a generic. And so I bought a generic CHI from Sally Beauty Supply. And hey, it works just fine. I have never owned a CHI or any brand name flat iron, so I was pretty excited to try this HANA out.

A couple of things I like to check off when getting a straightener:

1. material - ceramic of course
2. heat setting - the hotter the faster... the better?

The one Brian sent me was the HANA professional ceramic flat iron with Tourmaline. EVEN BETTER.
It also has several heat settings going all the way up to 450F degrees. NICE!
So I proceed to testing it out. I said the hotter the better right? Well this thing is HOT! The setting is at 370F and it works great on my hair. I presume if you had stubborn curly hair, the 450F setting would be awesome. Another thing I'm pretty picky about is the snag factor for hair tools. Hate it when my hair catches on tools and snags causing breakage! ugh. This HANA flat iron gets a thumbs up for no snagging. So all in all, the HANA is a very nice flat iron. My hair turns out super straight and smooth and it doesn't take long at all.

So to do a complete review and comparison of this product I actually borrowed a friends' CHI flat iron to compare. She has the original CHI 1" ceramic flat iron. I have to say, the CHI is pretty amazing. Glides super smooth down my hair and heats up pretty fast. But it doesn't have different temperature settings so you can't choose depending on hair type. So if the CHI is the best flat iron out there, I have say the HANA is really close to it. Well it's definitely better than my generic CHI. =T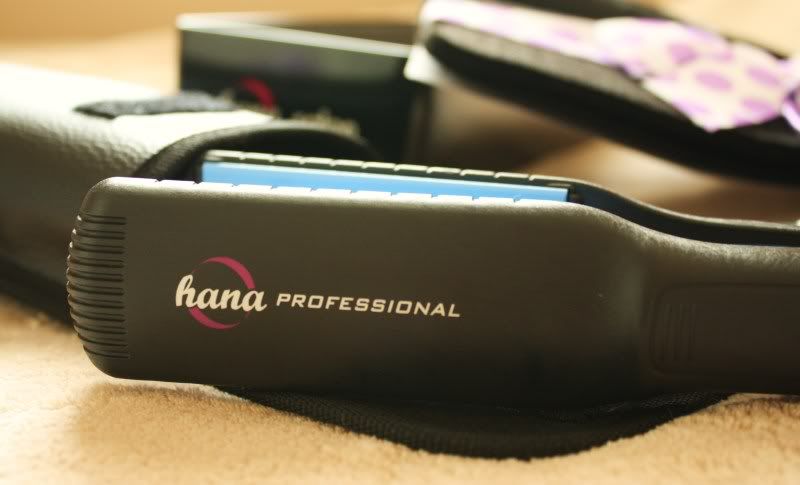 The Misikko site actually sells both the Chi Straightener and the HANA along with other flat irons.
So please go check out the site!

Big thanks to Brian for giving me this opportunity!