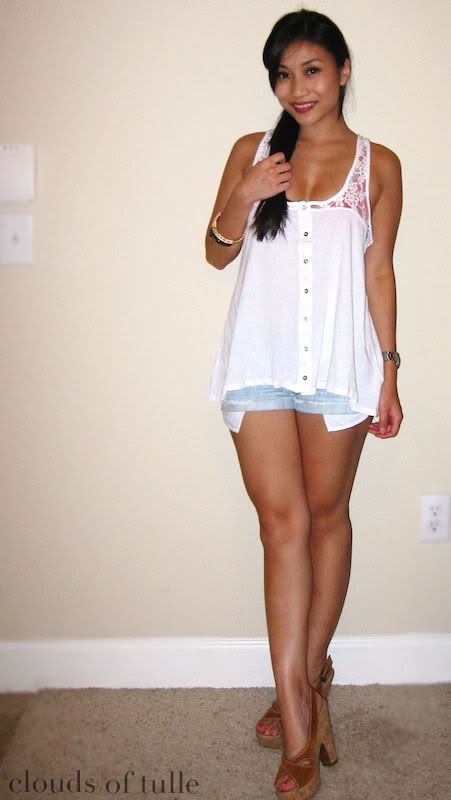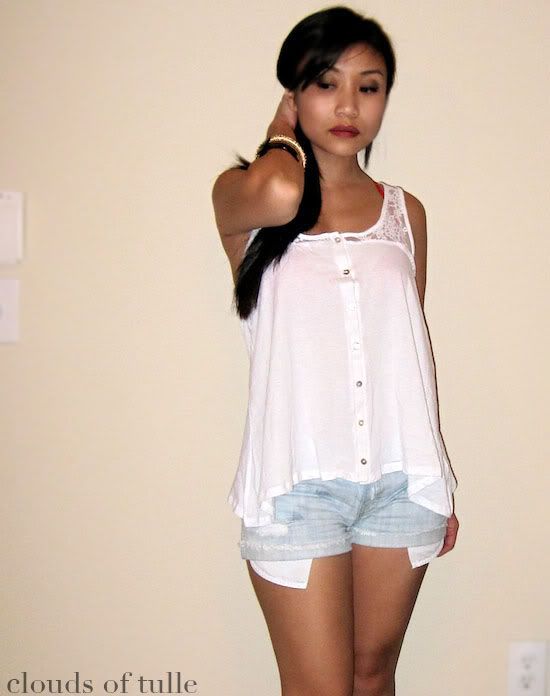 F21 tank, target shorts and wedges, AA bra

Have I been complaining about work too much? HA.

So, some time ago the "higher beings" at my company found out that employees were shopping online during work hours, and some unfortunate co-workers were unjustly penalized. I say unjustly because, well, WHO doesn't do a little online browsing at work? If you don't want people to go to those websites then you should just block them. After that incident I have been cautious at work but still being a rebel once in awhile. =P

But I guess they got smart because now everything is blocked.

No more Twitter and no more Facebook. I'm waiting for the day they block gchat in gmail, then I'll definitely cry. Good thing I got that iphone, I guess I'm not totally doomed.