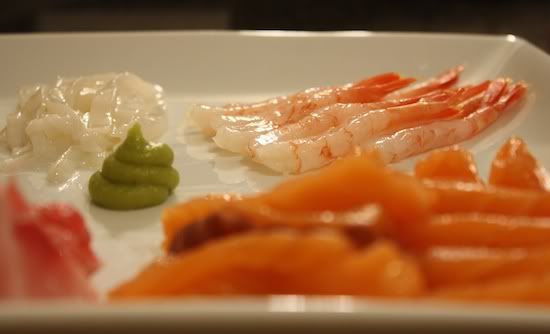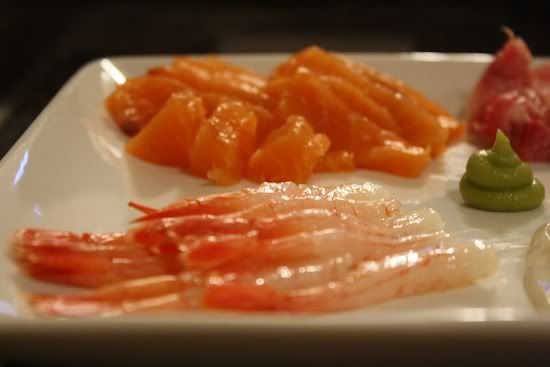 Couple of weekends ago we went to a small local Japanese market here in Houston to pick up some fish to make our own sashimi platter. We're not sushi chefs but we cut the fish the best we could. Lets just say we get a 0 for presentation. But it was still good!

Why is the wasabi squeezed out like poo? NO IDEA. But lol every time I see it.

In other news, I was occupied the past few weeks in preparation for Tramanh's bridal shower, which was this past Saturday. I think it was pretty successful except for a slight fondue disaster. =T Thankfully, Tramanh's mom was able to save it for us. =)

Today is the last day to enter the Erin Wasson Ring Giveaway!