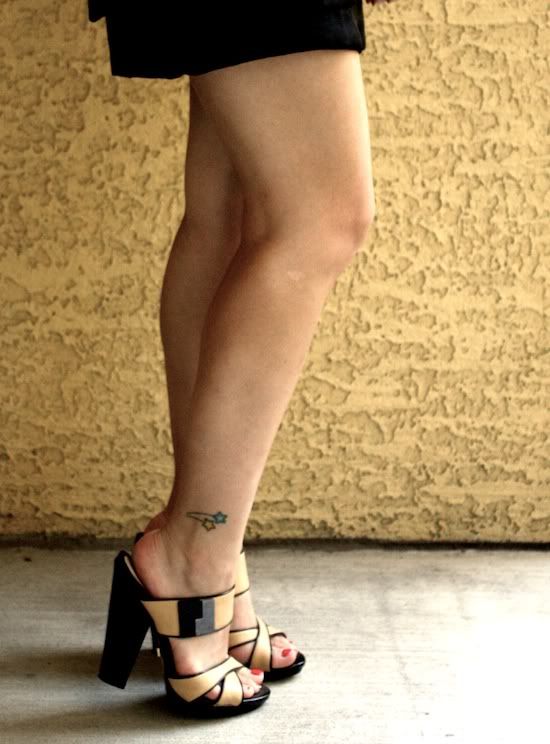 F21 blouse, H&M skirt, L.A.M.B heels, F21 accessories


Pimple alert! This one is under the skin and a lot of hurty. It's died down and doesn't hurt anymore, but I can still feel a bump and I know it's going to leave a terrible scar. Advice to make this go away without or with minimal scarring? HALP ME.

*****

Bought these shoes awhile ago on sale and this is my second time wearing them. I usually don't wear shoes that are backless (besides sandals/flipflops) because I'm afraid the shoe will swing off my foot hit me in the face, but these are high enough that they stay on and you won't hear me coming from a mile away. Plop-plop!

BUT, they hurt.

A LOT.

JS Dany platforms are way more comfortable.


***
Almost forgot to mention my hair! After 6 months of grueling torture, my hair is finally sans split ends and I have bangs again.