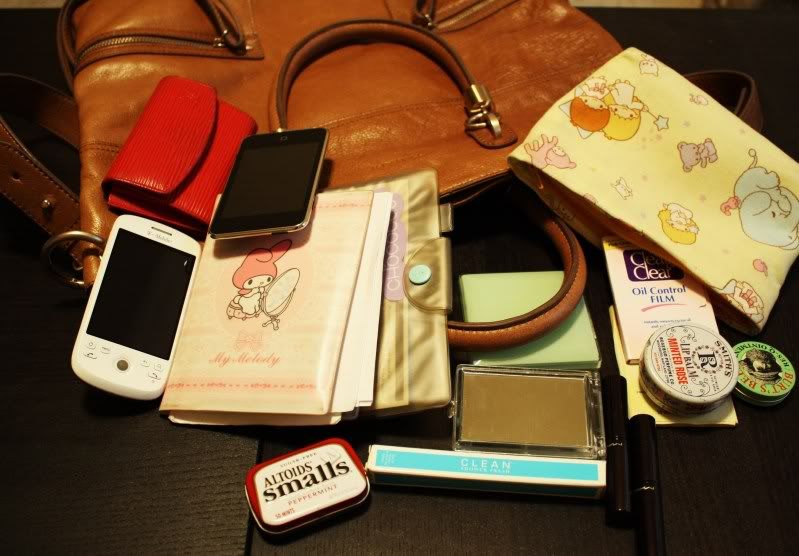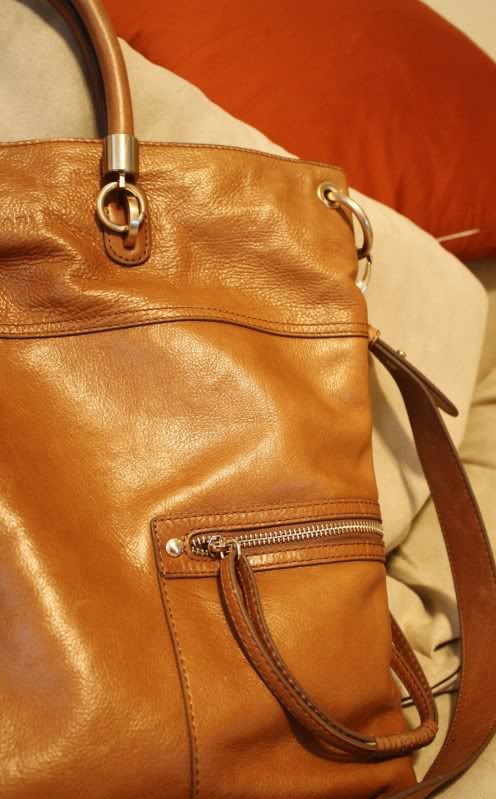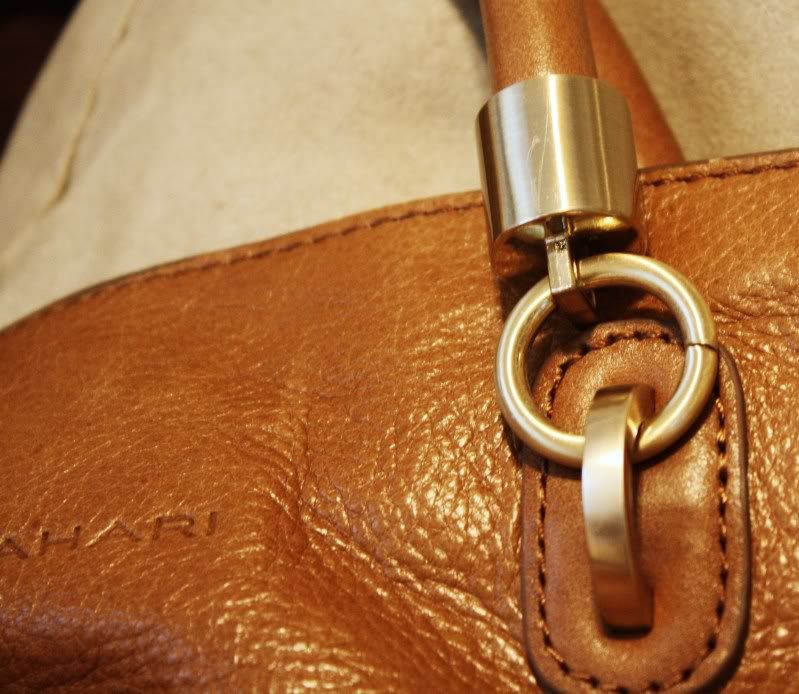 Do you even care what's in my bag?

- LV coin purse that I use as my wallet. (planning on getting a new bigger wallet)
- Mytouch HTC cell phone
- ipod touch
- my melody planner and checkbook
- CLEAN roll on perfume
- pill box with mirror
- clinique powder
- MAC slimshine in lovey-dove and swelter
- Clean & Clear oil control film
- Rosebud mint lip balm
- Burt's Bees Res Q ointment (for those nasty mosquito bites)
- altoids smalls

So that's what's in my bag. There were also tons of new and old, faded receipts - but who wants to look at trash? =)

The extra photos of my purse are there because it's new and courtesy of Maeko from Thereafterish. She was so sweet to send me a gc from Macy's for my birthday in April and I decided to get this bag. I chipped in some extra money of course. =) The sales lady kept telling me that I would not regret getting this bag, and I have to admit that she was right. It's big and flat so it hold a lot of stuff but everything stays in place. AND I like all the noise the hardware makes.

Yes I know it's long entry this time but I have become fascinated with this KOR ONE water bottle after seeing Tony Stark handle one in Iron Man 2:





I know $30 for a water bottle sound totally absurd.. but.. it's so pretty. In the movie it makes a noise when Tony Stark opens the top.

I like that noise.
I also like Robert Downey Jr.