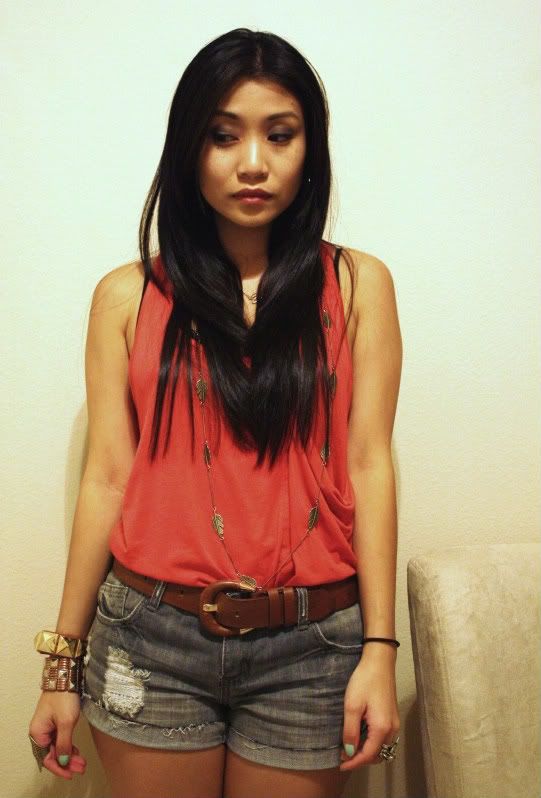 F21 shorts and accessories, bday tank from Issa, Revlon Minted nail polish

Orange shirt - Discovery

Is it Monday only? Ugh.

Had a pool party this weekend with phi-style and issarocks! Fun times. Got my tan on and ate some grilled cheeses sandwiches. I probably shouldn't have done the latter, but it was yummy so almost no regrets.

I'm SO behind on social stuffs, e.g., FB, blog reading, my formspring, does TV count?



**selling my ipod touch! Email me if you're interested! **