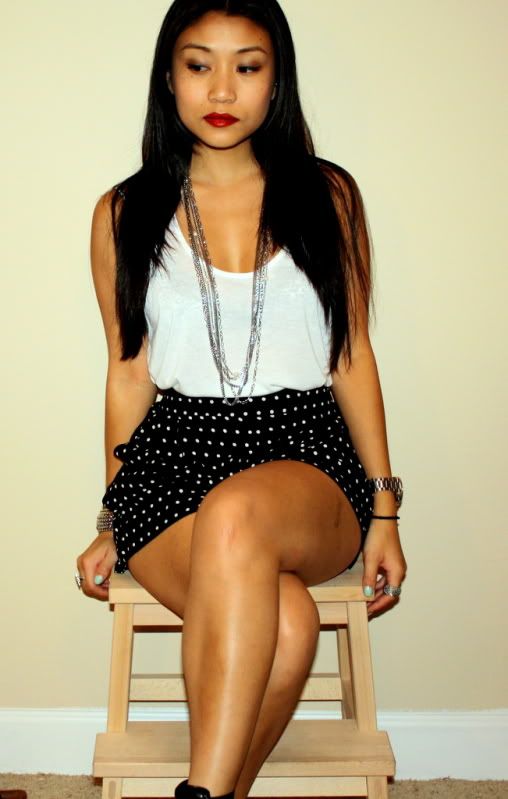 american rag shorts, aa tank, express bra, asos heels


Stuff on my mind:


New Job. My current job sucks. Don't get me wrong, I'm glad that I DO have a job, but I think it's time for a new one...
Going back to school. - not sure for what yet, still deciding...
Start sewing again. - It's a good thing I still have those sewing books from college. I might have forgotten a few techniques.
New apt. - Need roomier kitchen. I feel claustrophobic in mine right now.
working out.
still waiting on that white iphone 4.
Please pay no attention to that bruise on my leg. It was the result of too many vodka sodas.
**
More than Mint
is offering free shipping on all domestic orders!! **
Please stop by!