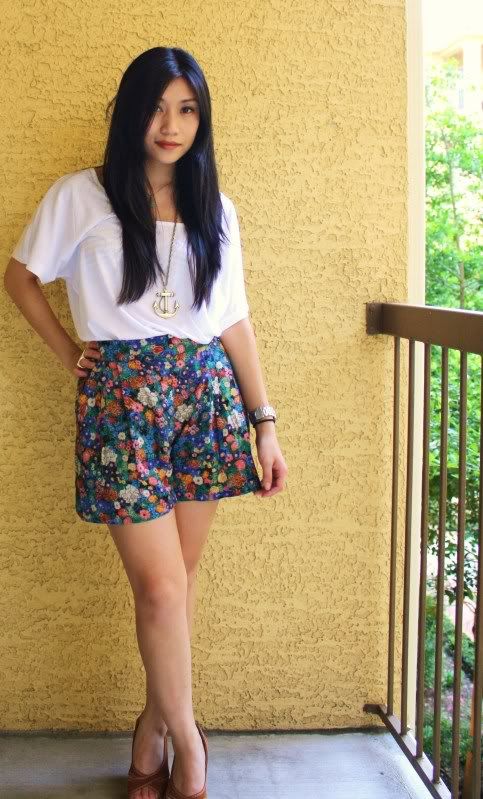 F21 shirt, American Rag shorts, target wedges, F21 anchor necklace

Please excuse that loop in my hair. What happened? And why my photos always so blurry? =(

I love target and I always browse through the shoe section, but I rarely buy anything other than their sandals unless it's something really good.... like these wedges. Real leather upper, cork heel, and super comfy. I couldn't resist.

OH. And these shorts? on sale. I also have them in black with white polka dots.