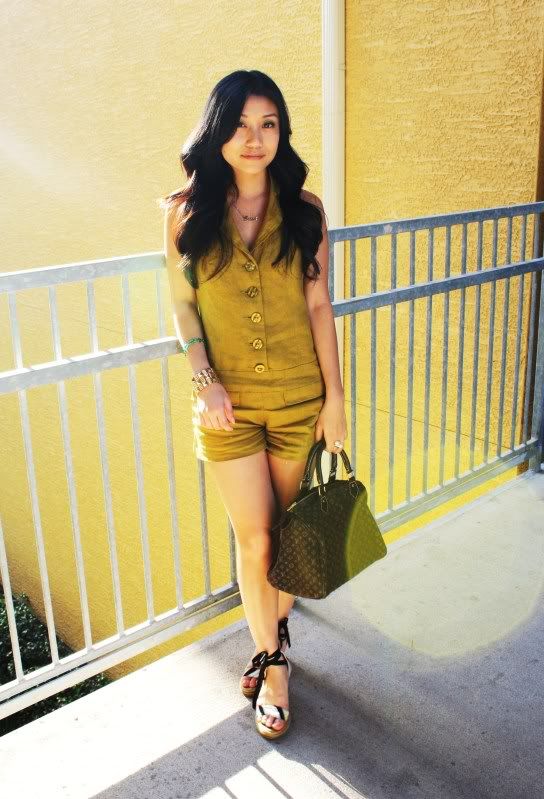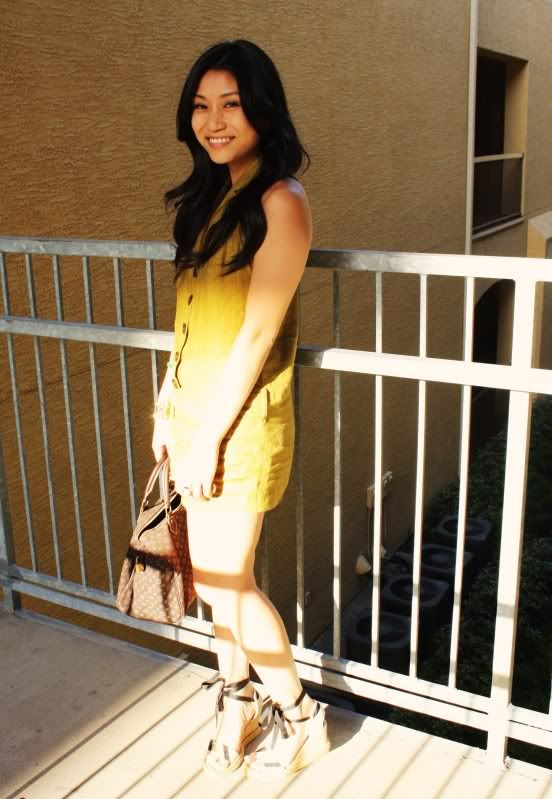 F21 jumpsuit and accessories, Old Navy wedges, LV speedy bag


NO LIPSTICK! This is what I usually look like on work days. It never stays on at the office anyway. I think it's because I tend to touch my lips while I'm thinking/working. Unconscious behavior.

Anyway, I was rummaging through my old box of shoes the other day at my parents house and found these shoes. They must be at least 4 years old and from Old Navy. I haven't even been in that store in forever, so yea, they're pretty old. They are quite comfy though not as tall as I like.

For Mother's day my family and I had lunch. We don't have any other family here in Texas so we usually do something really casual for birthdays and major holidays. Well for mother's day this year I really wanted to have something other than Dim Sum, because we have Dim Sum for EVERY occasion. I suggested Mexican, but dad insisted on trying this new place in Chinatown. And what do they serve for lunch? DIM SUM!