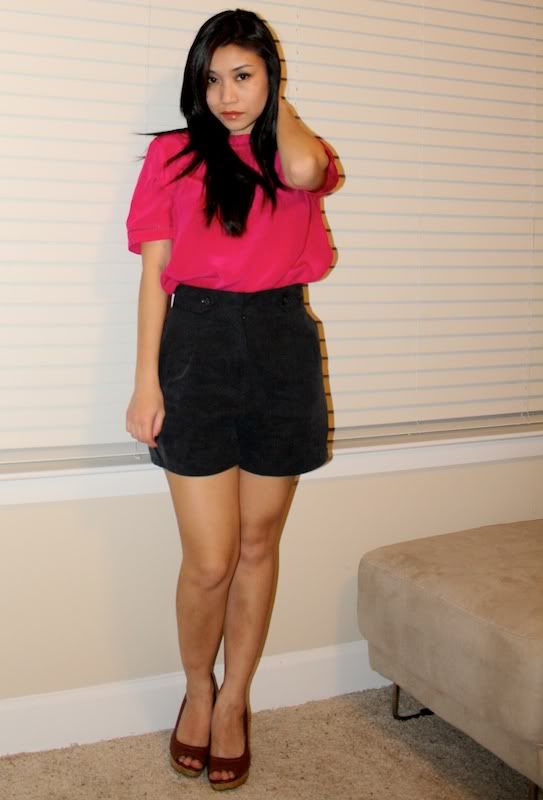 thrifted silk blouse, F21 shorts, vince camuto shoes
I've never been much of a good thrifter. Too many things, so overwhelming, not enough patience.
But I did go one recently and found this pretty blouse. 100% silk! SO GOOD.
Some news: A co-worker asked if I wanted to help her sell some stuff online so of course I agreed. Stay tuned for the debut of the new store!