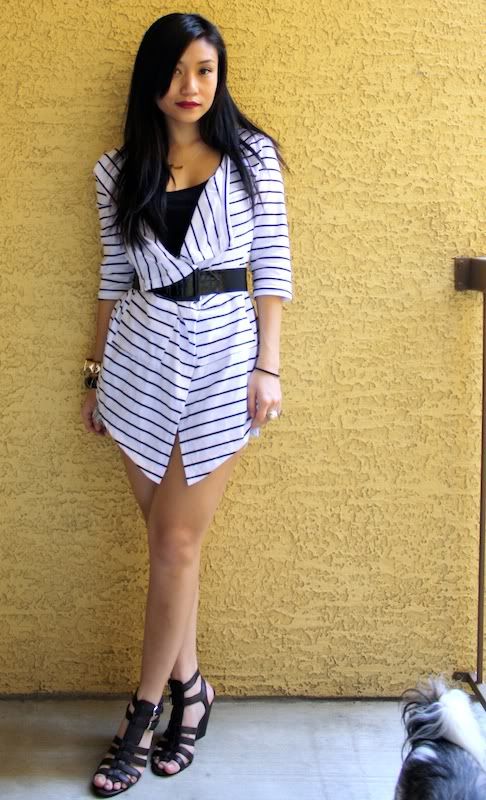 striped cardigan from asian boutique, target shorts, F21 accessories and shoes


What I wore this past Sunday to a good burger lunch and movie with my friend/co-worker Christine.
Saw How to Train Your Dragon in 3D and it was awesome! This was my first 3D movie since, like, Spy Kids, and it is SO much better now. I was pretty amazed. Afterwards we took a walk through the mall, the sales girl at the MAC counter said she liked me dress. I had to tell her that it was a cardigan and that I was wearing shorts. =P

Speaking of Christine, she asked me to join her in opening up a store and now More than Mint is finally open! Hop along over there for a peak and don't hesitate to purchase anything either!

ALSO, Anh from Anhesty awarded me a Happy 101 Award. YAY to my first blog award!! And now I have to name 10 things that make me happy....


1. Friends and Family
2. Shopping
3. My dogs, Butter and Chewie
4. seeing my grandma in San Francisco
5. television
6. finishing a good book
7. eating a good meal
8. SHOES
9. traveling
10. having some good ol' alone time
(new blog layout!! there's something new in the sidebar... Curious about something?
ask me!
)