For Vday, the Fiance (for the FIRST TIME) made dinner for us! I have to say that at first I was pretty skeptical, he's just not a cooking type of person, but he really wanted to so why not?
He insisted that I not be at the apatment while he prepared so I went out and spent 2 hours in target. I LOVE target, but 2 hours is a long time in one store.
So when I got home the table was all set with soup, wine and a lovely piece of chicken steak. YUM! It's not much but I was still pretty impressed.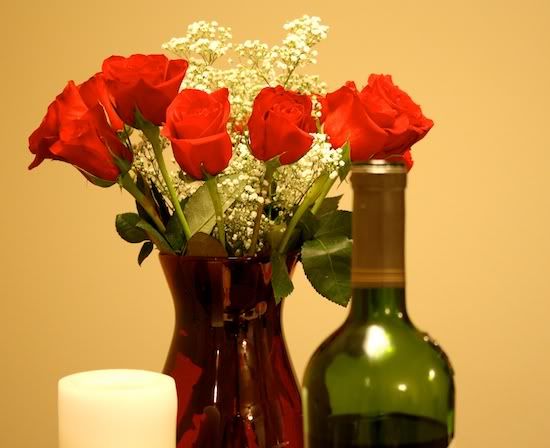 Roses Fiance had delivered to my office on Friday. =)
No outfit to post since we didn't dress up for the event and ate dinner in our regular home clothes. =P
Hope everyone had a great weekend!