AA tri-blend scrimmage shirt, F21 harem pants, steve madden OTK boots, F21 accessories
I've been in a blogging slump. Maybe it's the weather or it's the holiday blues, but I have been just plain LAZY. I still read all comments and really do appreciate everyones congratulatory comments on my previous post. =)
I did manage to get one outfit picture though taken last week before this crazy freezing weather we have here in Houston. I'm finding myself not knowing what to wear everyday, because I just don't have the right clothes for 24 degree weather. COME ON IT'S HOUSTON.
Anyway, I got myself a xmas present over the holiday and have been waiting patiently and it finally arrived!! EXCITINGS.
CANON XS SLR CAMERA. (!!!!!)
The first day it came I was constantly clicking away while reading the manual. So much that Fiance (calling him this is still foreign to me) told me to stop.....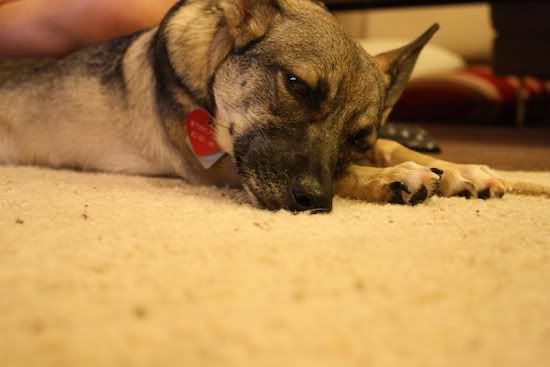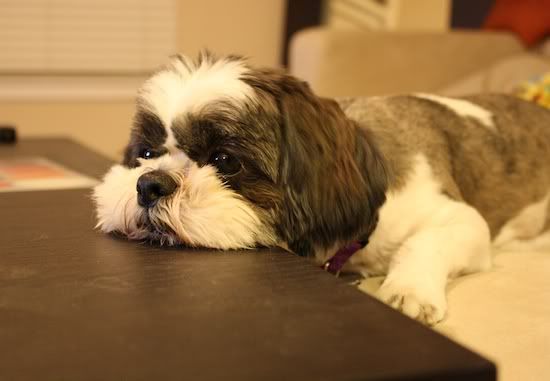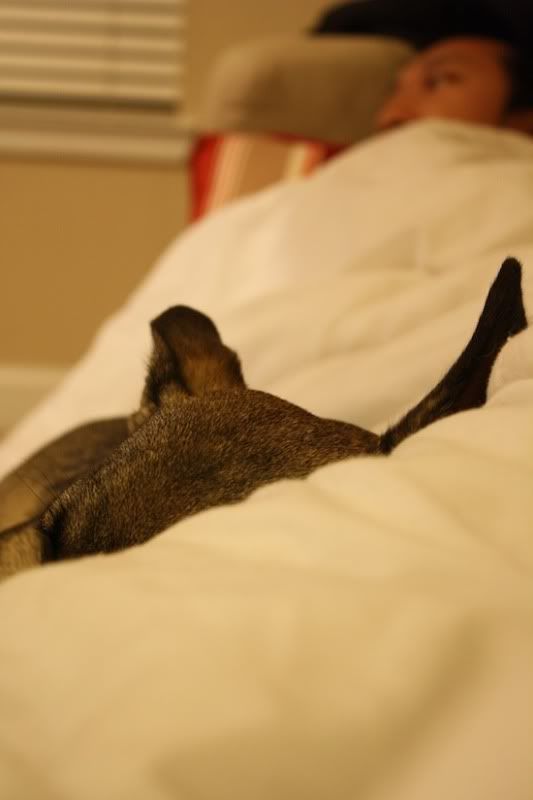 Pets are the best things to capture on camera. =)