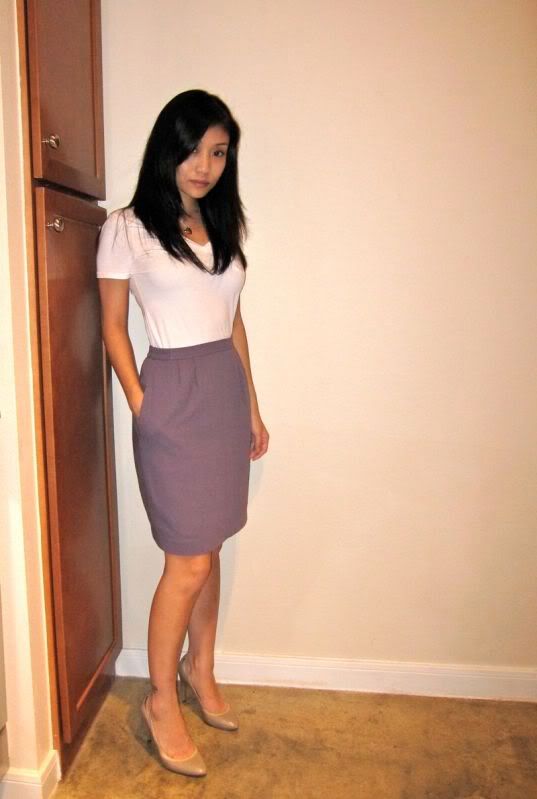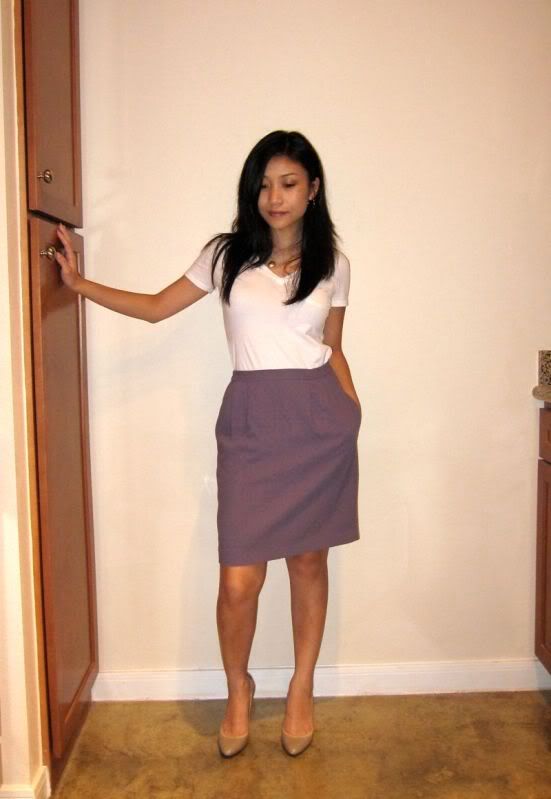 express tee, vintage skirt, Elie Tahari nude pumps
Totally vintage, totally awesome. I got this skirt a couple years ago at this huge second hand store about 30 min away from Houston towards Galveston. My friend said that they had great stuff and the store is huge, so I tagged along to check it out.
OMG.
It WAS huge. There were racks and racks of clothes, I did not know where to start. But we started our raid. A lot of the clothes were larger sizes so it was kind of hard to decide what to get and alter and what not to get. I didn't leave with a lot of stuff but I found some good stuff, like this purple skirt. I was kind of iffy about it at first, because the material is crepe. Who wears crepe nowadays? (this was like 3 years ago, I don't think crepe was used that much at all) But I got it anyway and now I love it.
This just shows how fashion is always recycling. Now I want to raid my mom's closet.