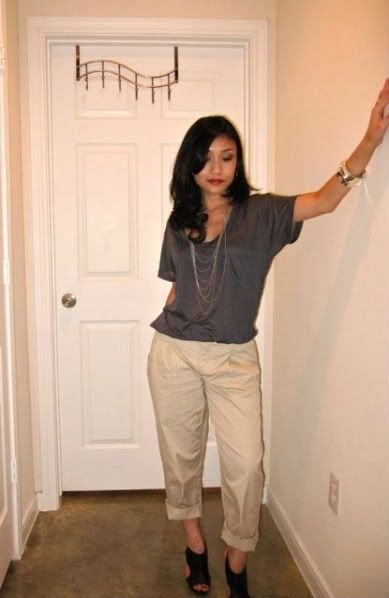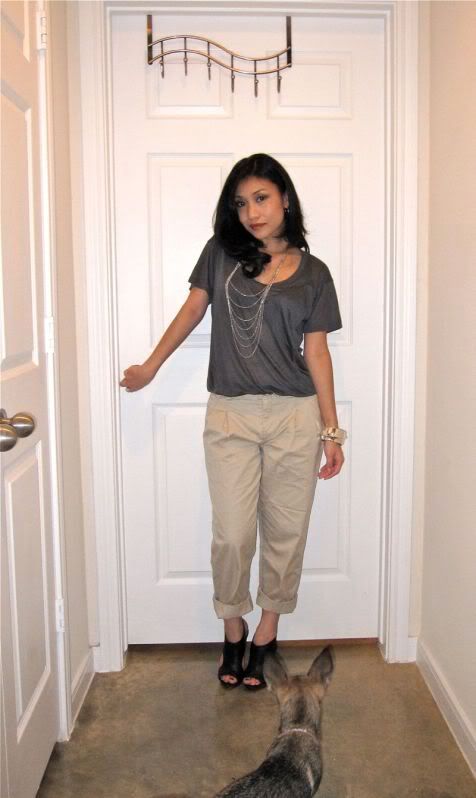 express oversized T, express pants, Colin Stuart shoes, F21 necklace
Ok so I wore this for the pictures, and then switched out the necklace and shoes when I went out the door. The shoes actually hurt alot, maybe because they're one size too small and because my feet are just too wide. They're actually in the "return" pile of stuff in the apt. but I wanted to wear them for these pictures anyway.
So I'm not going to re-state what
phi style
has already posted about in this
entry
on what happened on this particular night, and how much Houston sucks when it comes to fashion and style. Lets just say, Houston could not be more boring.
BLEH.
So on that note, I was sure Houston would be not be ready for this: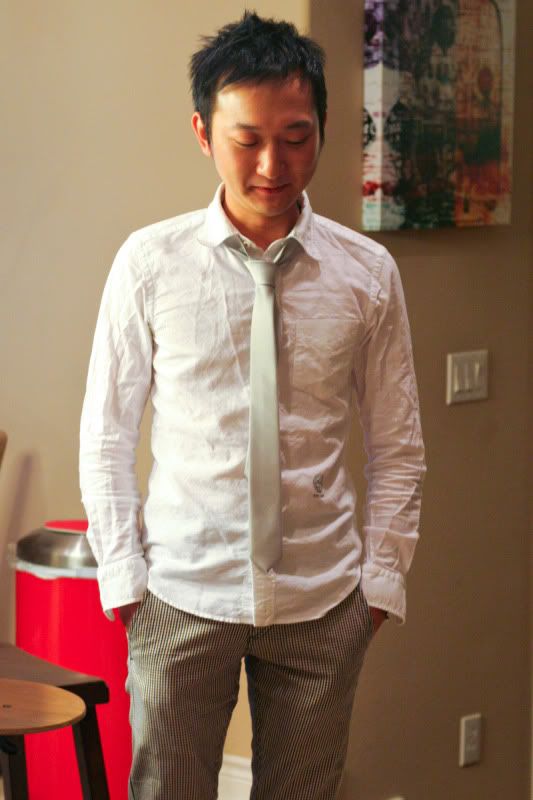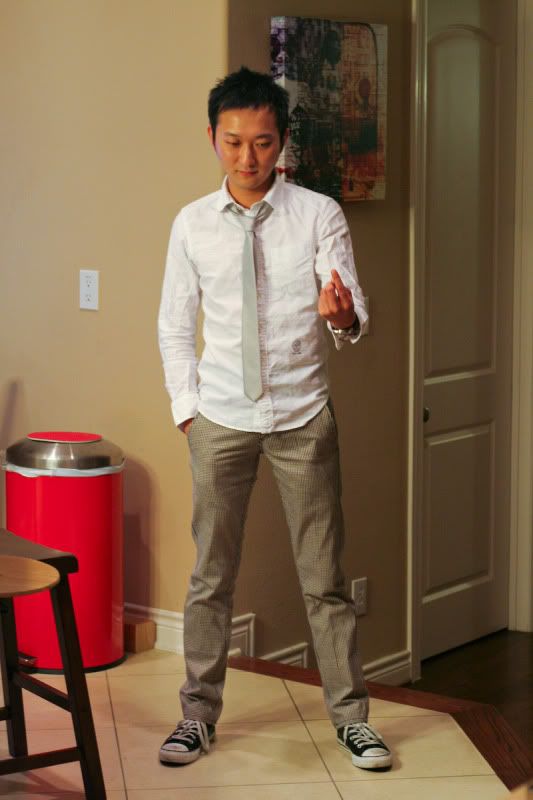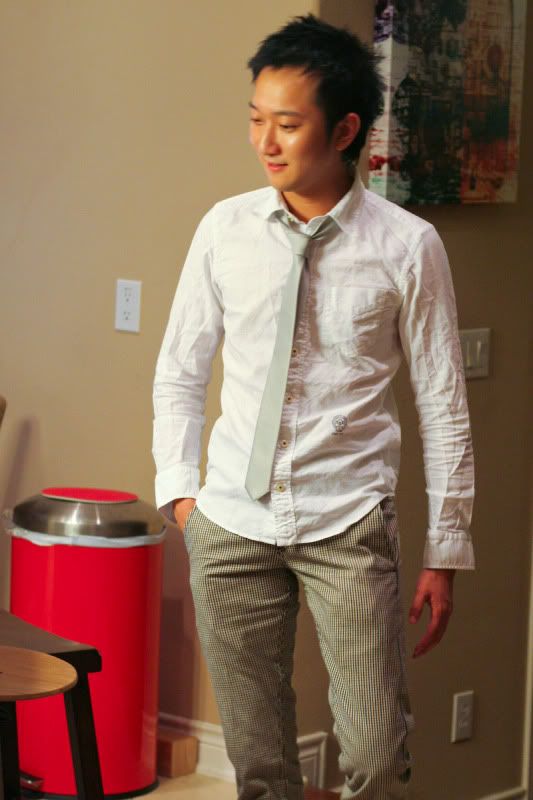 Levis checkered pants, shirt from Japan, skinny tie from boutique in chinatown
Worn on a different night, a few weeks back. I know this might not seem over the top but I was definitely anticipating comments, and stares, and possibly pointing fingers. It's HOUSTON guys.

But maybe I had had one too many drinks - I did not notice anything of that sort, but I'm sure all those things happened.


BTW, How do we like the red lipstick? First time in red.