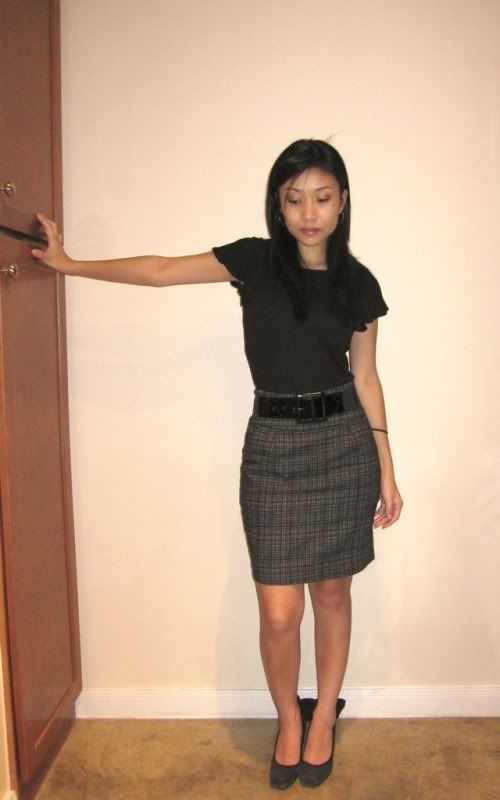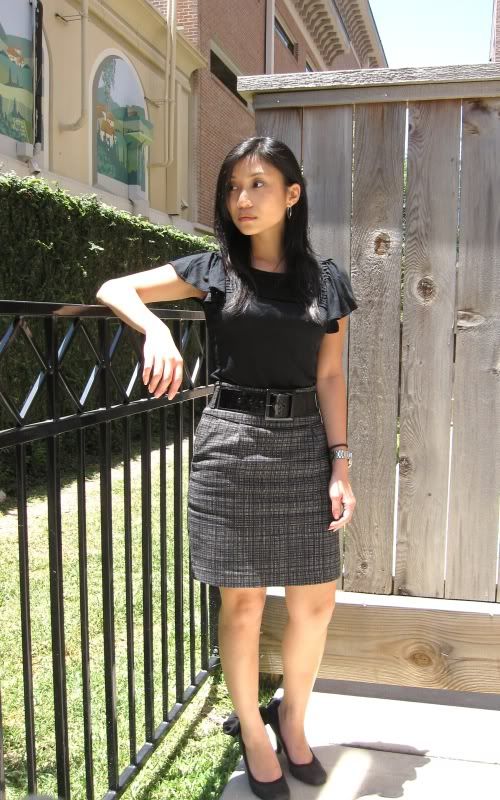 BR shirt, F21 skirt, bowtie pumps
What? My new toy? It's of course - a tripod. YES! No more countertops AND I can take pictures in locations other than in front of the door or by the shelf.
Also my hair is new. Don't know if you can tell but it's a lot thinner, my hair was apparently growing into a bush, I guess that's what happens when you don't visit your stylist for 6 months. Mine gave me the tsk tsk when I was there this past weekend. oops.
I also wanted a dye job to "damage" my hair, because it was really "hard" and coarse and really hard to work with. Since I wanted to stay dark, the colorist suggested a gloss treatment instead. I had no idea what that was but apparently it makes your hair shinier, softer and evens out the overall color and texture of your hair. Does it work? YES IT DOES! My hair is noticeably softer and silkier and is darker which is what I wanted since the ends of my hair were a brown tint. I'm guessing from all the torture I've been inflicted upon it with all the curling and straightening.